Poseidon 4002 is a complete system for environment monitoring in a rack or in a datacenter. The 4002 model can be mounted as a 1U device, or outside of the 42U space.
The Poseidon solution monitors a 19" rack or an entire server room. 18 sensors are supported (temperature, humidity, smoke, flood, electricity supply status or failure, entry to the room, digital inputs).
The Poseidon 4002 monitoring system fits into a 19" rack and is SNMP compatible. Two monitoring applications (PD Trigger and HWg-PDMS) are included free of charge.
Alerting to critical situations is performed by e-mail, SNMP Traps, SMS (GSM modem required) and output relays. The relays can be used, for example, to switch on a backup air-conditioning unit or to restart a server.
big_center
middle_center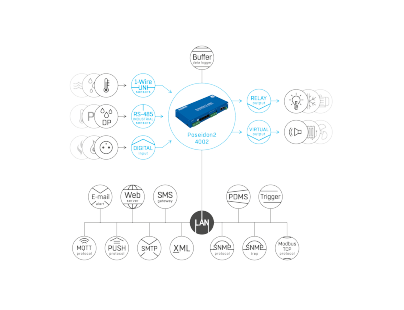 middle_right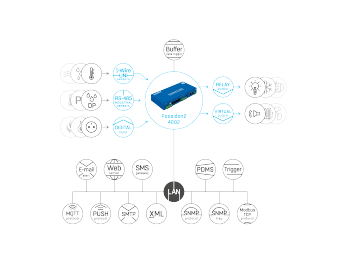 small_center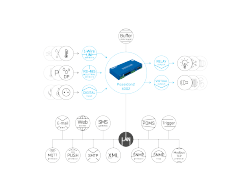 small_right