HW group is a Czech dynamic technological company specialized in development, manufacturing and distribution of IoT, remote monitoring and control solutions for wide range of segments:
 IT environment monitoring (temperature, humidity, power, contacts, etc.)
 Data centers (rack access, equipment monitoring, etc.)
 Industrial applications (warehouses, pharmaceuticals industry, food industry, etc.)
 Security applications (IP surveillance systems, serial printer replacements, etc.)
Building environment and equipment, industrial sites or IT systems, need to monitor environment and operational conditions efficiently. An overview of selected variables such as temperature, pressure, dew point, lighting level, air quality, machine operation or vibration, enable the operator to respond appropriately.
all products in category
›

Many simple IT devices offer only a serial interface for local data handling and capture. With IP serial converters, remote data capture and system control via Ethernet, both LAN and WAN networks, can be easily implemented.
all products in category
›
Access control is an integral part of modern buildings and people's security. Access systems offer various solutions for different types of office and industrial buildings, public institutions and schools.
all products in category
›
I am looking for a solution
Selector of sensors fasten guide of devices, available for measurement of different technical and physical units. Please select type of sensing, available accessories will be displayed.
Sensors

Solutions

Devices
Top solutions
Temperature monitoring in refrigerators and storages where pharmaceuticals and temperature-sensitive items are kept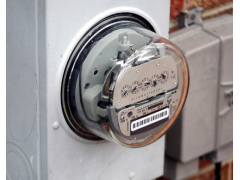 Efficient optimization and monitoring of energy consumption with our HWg-PWR device.
Mobile Infrastructure needs reliable monitoring and alerting of cooling, heating and building/site conditions.